Below are the 8 Gift ideas shown at the October Guild meeting!
If you have one you'd like to share please post it in the comments down below.
1–Christmas Tree Ornament
http://www.lifeafterlaundry.com/christmas-tree-ornament-tutorial/
If you want two tone trees, simply cut circle in half and cut a second fabric circle and cut it in half. Sew to fabrics right sides together the follow instructions above.
Below is a Pattern of the tree if you want to use it as a napkin instead!
https://www.craftsy.com/sewing/patterns/easy-diy-christmas-tree-table-napkins/278849
2–Christmas Present Ornament
http://katrinastutorials.blogspot.com/2009/09/fabric-ornament-number-one.html
or
3–Mug Rug
This pattern is $2.99 at the website below
https://www.e-patternscentral.com/detail.html?source=EPCPLAG&code=EQ00815&gclid=Cj0KCQjwg7HPBRDUARIsAMeR_0jiHkFnFXxXSbgwjt5He3I9fm_zqhn-0y_5SluXar8raQ5BGHG78vwaAn1oEALw_wcB
Here is a different free version if you like:
http://plainjane21.blogspot.com/2011/11/snowman-mug-rug-tutorial.html
4–Wine Bottle Bag
5–Monogram Key Chain
6– Christmas Tree Block
http://www.mccallsquilting.com/patterns/details.html?idx=15381
7–Cell Phone Plop
https://www.missouriquiltco.com/land/mansewing/cell-phone-plop/index.html?utm_campaign=qt_tms101&utm_medium=Microsite&utm_source=mansewing&utm_term=mansewing_tutorial&_ga=2.180465447.1685570687.1508372810-1596743005.1508372810
PDF of Template:  CellPhonePlop
8–Wallet
Here is a Free Wallet design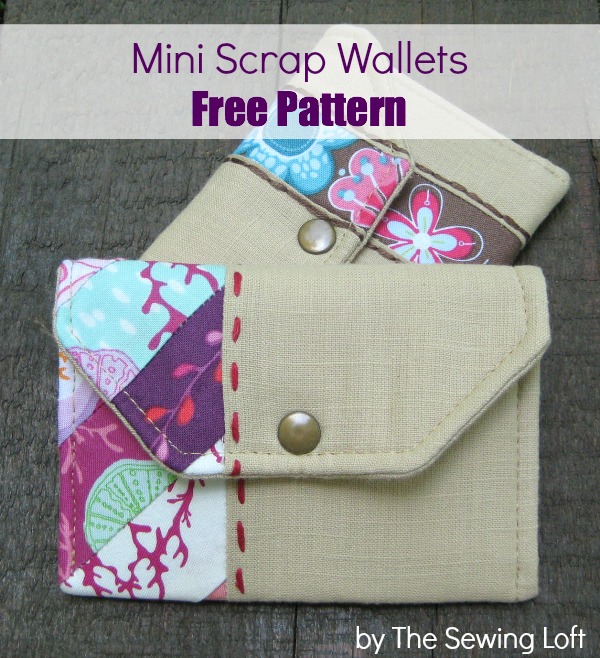 https://thesewingloftblog.com/scrap-mini-wallets/
There are many different wallet ideas to find online. Below is a website that has 20 different looks